UKLC Nominated for StudyTravel Star Awards 2018
August 28th 2018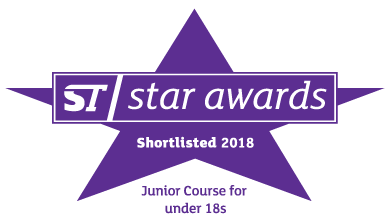 We are thrilled that UKLC were nominated for the StudyTravel 'Star Junior Courses for under 18s' 2018 category! 
The awards took place on 1st September 2018 at the Marriott Hotel on Park lane in London. Unfortunately UKLC did not win but we are extremely proud to have been recognised as one of the top 5 language providers for juniors in the world.
What is so rewarding is that this nomination is voted for by our partners. We believe in developing partnerships and building trust in the products that we deliver.
We'd like to say a huge thank you to all our partners for the ongoing support and for voting for us!  We truly appreciate it.
Team UKLC