Welcoming Jago
November 18th 2019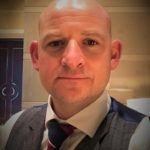 JAGO BROWN – Commercial Director
UKLC are very pleased to announce the appointment of Jago Brown in the new role of Commercial Director. Jago joins the management team of UKLC having spent much of the last 10 years in senior roles in the sector. His appointment is a key part of the delivery of the UKLC strategy as the business continues its recent growth. He will work across the business functions focusing on structure, systems, new markets and new products, while ensuring that the focus on agency customer delivery is maintained.
Jago said "I'm really excited to join the team at UKLC. The values of the business fit well with my outlook and I am impressed with the product and systems that the team have built. It's a great fit for me and my experience as we move to the next phase of growth, creating new products, entering new markets and finding new ways to deliver customer experience even more effectively."
Jago has previously held senior roles at BSC, having been Managing Director of Experience English prior to the merger with BSC, and before that he ran the well-known junior provider EAC. Prior to coming back to ELT in 2010, he worked in the creative and digital sectors.
Céline Aloé, Owner of UKLC – "We are extremely pleased to welcome Jago into our team. We have known him a long time and his values match ours so closely that it has felt like an easy transition. He knows what our agents want and we look forward to seeing how his contribution will strengthen us over the next few years and help us build on our previous success."
We are looking forward to Jago joining the team from November 2019, as we look forward to another fantastic year at UKLC!